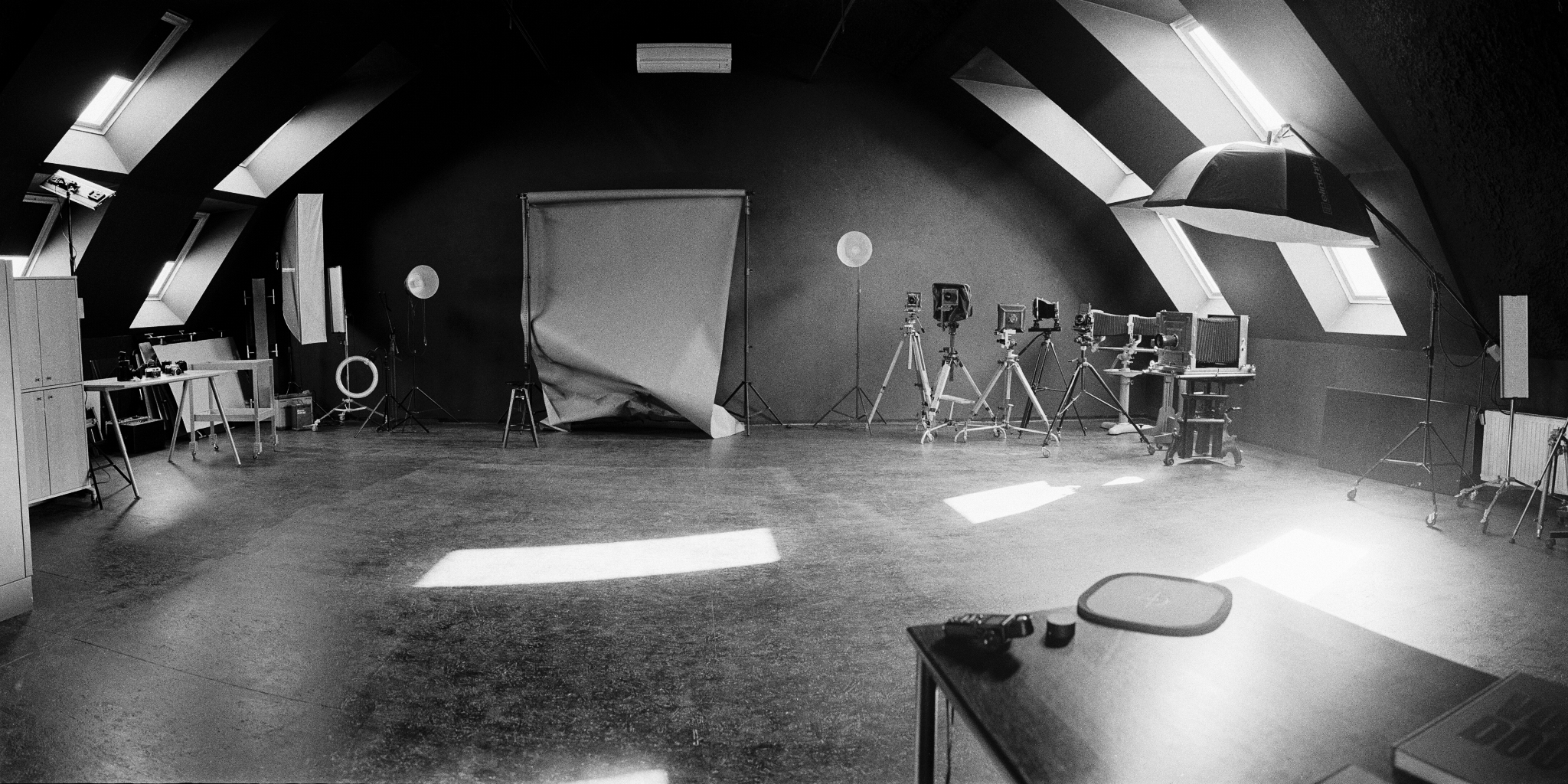 Community Studio
Kapro
Kapro is a creative space for photography, built around a community of its creators and admirers. If offers the freedom to work comfortably in professional conditions, share experience, learn new skills and participate on numerous photography-related activities.
Multipurpose Photo Space
We devised the space so that you have everything you might think of at your disposal – from lights and chemistry to shower and fridge. You can access it all in a single multipurpose premises, so there's no need to go anywhere.
Photography Studio
A fully equipped, professional photo studio forms the heart of the premises. Thanks to great music, cozy attic atmosphere and a wide range of possibilities, work here comfortable, effective, maybe even addictive!
Darkroom
Analog photographers will definitely appreciate our large darkroom, where they can easily develop their negatives and enlarge them on paper. Every tool and chemical is readily available, creativity being the only limit.
Bar & Kitchen
Hunger and thirst have ruined many a photo. That's why you'll find a kitchen and bar at Kapro, ready for you to prepare lunch or have a friendly chat over a drink after a hard day's work.
Lounge
Kapro is a community space, particularly its lounge with a fireplace and a cozy seating space. It's been designed for relaxing, discussions, lectures and more events organized by our members.
Activities
Kapro is not just a well-equipped space – it's predominantly a platform for the photography community activities. We welcome all great ideas and will be happy to help anyone looking for something new to learn.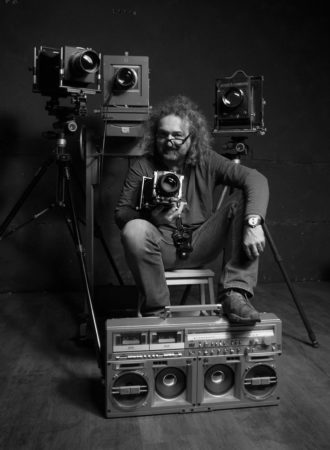 About Us
The Kapro studio was named after our dear friend, the talented photographer Ivan Karas, whom we nicknamed Kapro. It was Ivan who built and equipped the premises in the first place, but didn't have the chance to cherish the place in his lifetime as much as he wanted.
Thanks to his beloved family, we've been able to save the studio from closure and keep Ivan's memory alive. Out of respect for our friend, we decided the studio's philosophy to be based on the support of non-profit activities, sharing experiences and creating opportunity for those, who cannot find it elsewhere.
We're happy to open the doors of the studio the same way Ivan did to each and every of his visitors. We believe that this is the way Ivan wanted it to be, and that it is the right thing to do. Thank you, Ivan, for giving us this chance. And thank YOU that you're in it with us.
Analog Photography
Kapro is the ideal place for every analog photography fan. It offers the possibility to cover the whole analog process in one place – from taking photos in any format, through developing negatives, to enlarging on positive paper. If you don't know how to do that yet, don't worry – we'll teach you everything.
A Living Community
The backbone of Kapro is a community of its members. We strive to meet regularly, sharing our experience and joy of photography. We do everything we can to support the relationships in the studio and will be happy if you join us.
Creative Freedom
There are no doctrines and directives in our community. We support individual freedom so that everyone makes and cherishes what they like, how they like it. We believe that's the only way to build a supportive platform for true art.
Non-profit Activities
An important part of our endavor is to support alternative activities, whose financing is impossible. Be it charity events or work with children, we're always looking for ways to support a good cause to make our contribution to a better society.